AGENZ works with organizations and brands to help them target the next generation of consumers, building fans rather than customers
Indianapolis, IN – Designer and entrepreneur Will Hobick announces his new digital creation agency, AGENZ. The company specializes in providing branding, product design, website development and graphic design services to brands and organizations looking to target the next generation of consumers.
AGENZ (a play on words, "agency" and "Gen-Z") helps brands stay culturally relevant by creating marketing strategies that engage with powerful, digitally native Gen-Z. To attract this pragmatic age group, brands must move beyond traditional clichés and overused marketing techniques.
The biggest challenge for brands today is staying on top of relevant digital marketing trends and guidelines. Slowly moving organizations miss out on growth opportunities because they don't have a marketing team to execute with speed and precision. They don't realize that even with the most innovative products on the market, there is still a need to create an engaging brand that people can resonate with.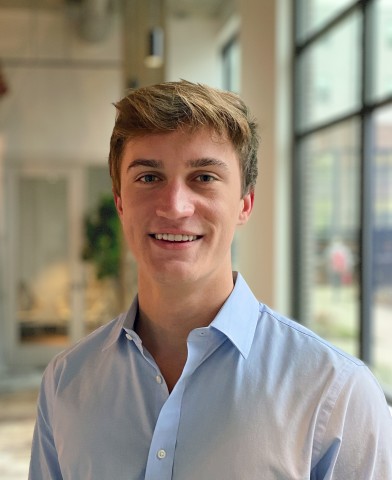 Will Hobick has worked with numerous companies, helping them create unique and authentic marketing strategies relevant to their target audience, and has successful marketing experience in his portfolio.
AGENZ wishes to support brands wishing to offer an experience to their current and potential customers. "Targeting the next generation of consumers is essential to sustaining growth in the future. We see this, as today's top performing brands tap into Gen Z. Brands need to focus on building fans, not just customers, " said Will Hobick, Founder and CEO of AGENZ. Will believes customers need to create communities that provide a space for fans to interact and stay engaged.
AGENZ's success is attributed to the exceptional marketing and design experience of its founder, Will Hobick. Will is a 21-year-old entrepreneur and designer who uses his confidence and creativity to create the biggest brands of tomorrow. With a wide range of skills, he has a wealth of experience working with leading companies and marketing minds alongside some of today's biggest influencers. He has established his reputation as a designer, entrepreneur and consultant, working with individuals, startups and businesses to take their brands to greater heights.
For more information on AGENZ, please visit www.agenz.com.
To hire Will Hobick to speak at an event or contact him directly, please call (317) 691-6423, email [email protected], or visit www.willhobick.com.
About AGENZ
AGENZ is a digital creation agency focused on building the biggest brands of tomorrow. Founded by 21-year-old entrepreneur and digital marketing expert Will Hobick in 2021, AGENZ is a full-service marketing agency that has worked with individuals and brands to cover all aspects of visual design, from design to movements, UI / UX design, brand guidelines. , advertising and an unmatched brand presence. Young enough to know the latest trends and old enough to be experts in execution; AGENZ brings the best to help brands break free from obsolete strategies to usher in a new era of growth.
Media contact
Company Name: AGENZ
Contact person: Will Hobick, Founder and CEO
E-mail: Send an email
Call: (317) 691-6423
Country: United States
Website: http://www.agenz.com/